I am happy to announce that I will present a tutorial session at this year's Dutch PHP Conference. That's not only a tremendous opportunity to meet brilliant people and share your insights, but you can do all that and have a lot of fun along the way! I strongly believe that DPC is one of the best, if not the best, conferences for PHP community member to attend. If you are free on June 26-28, consider joining us at DPC'14!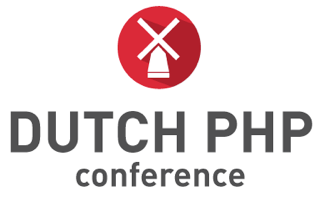 During past several years, I have attended, as a speaker, number of different PHP conferences. It so happened that all these events were either in Kiev or Moscow, so I never had a chance to give my talk in English (which is a bit of a challenge for any non-native speaker). This year, however, I plan to speak at several conferences (mostly PHP and Python oriented), where language of presentations will be English — and I am thrilled to grab this opportunity!
Now, back to Dutch PHP Conference.
My tutorial, which is humbly called The ideal REST API for the AngularJS apps, will be on building REST API (surprised, right?) to power up relatively complex AngularJS application. It will feature a hands-on approach, where participants will learn how to structure both the client and backend side of a SPA (single page app). If you are wondering whether AngularJS is suitable for your next PHP project — you want to attend this session.
I really expect the DPC'14 to be an amazing event, with a very packed schedule - just check out the Speakers List. I personally look forward to meet several people (I bet you will easily come with a list of your own, given the number of good speakers attending):
Rob Allen
Evan Coury
Benjamin Eberlei
Konstantin Kudryashov
Michelangelo Van Dam
Matthew Weier O'Phinney
Igor Wiedler
Enrico Zimuel
I have either worked with these great people on different open-source projects, or used their work (extensively!) in my own projects. In both cases, I really look forward to meeting them in person.
Soooo, I hope to see you in Amsterdam this summer, make sure you go and grab your ticket asap!